On my guided tours of Quebec City, my guests frequently ask me for a good vegetarian or vegan restaurant. I must say, traditional Quebec food is far from being vegan! Although most restaurants offer vegetarian options, there isn't much options for vegans, at least in Old Quebec. This now belongs to the past!
Indeed, Old Quebec now has it's own vegan restaurant. We really needed one! Le Don opened early 2019 and I got the chance to finally try this place with my friend Emilie owner of Tûque & Bicycle expériences. Let me tell you, we had a blast!
Le Don: Old Quebec's vegan restaurant
Since it was our first visit, our waiter (who as amazing, by the way) at Le Don kindly suggested we order the antipasto for two so we can share and try several items from the menu. In our plate, we had roasted garlic hummus, fried cauliflowers, raviolis, dumplings, beet tartar and a delicious creamy caesar salad. It was simple, surprising and above all, delicious! For $40 CAD we were both full and happy of our new discovery.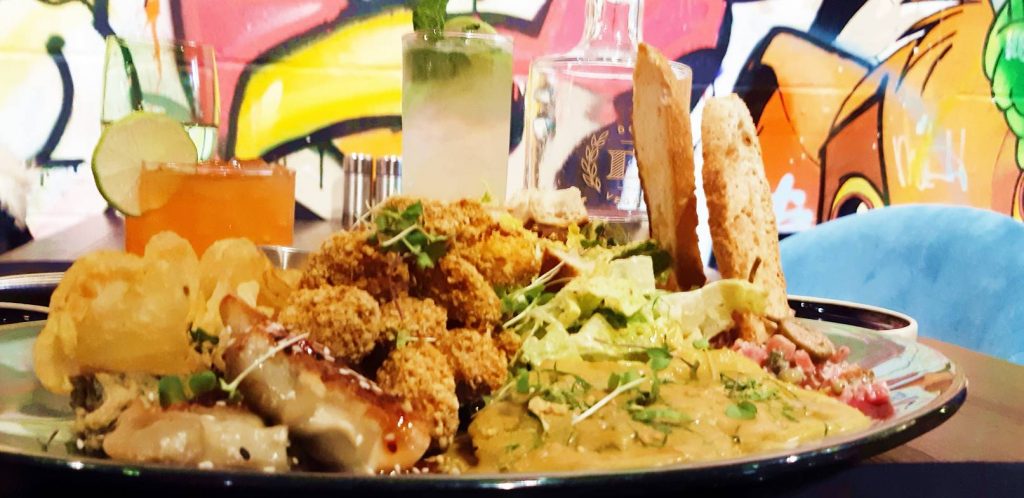 Le Don is located on Sault-au-Matelot Street, in the lower town, just a few minutes from the main cruise terminal and Place Royale. Le Don serves a menu concocted by Chef Anne-Marie Grenier. She is already well-known here with her restaurant called Véganeville located in the suburb of Quebec City, especially because of her famous Thai soup. Restaurant Le Don is owned by Yanick Parent, already the man behind Le Bello, La Bûche and Peppé, all located on St-Louis Street. Himself vegan, he "fell in love" with the tasty cuisine of Anne-Marie Grenier. Now it's your turn to also fall in love with her tasty recipes!
The owner, Yanick Parent, believes that he is well known enough in the restaurant industry here in Quebec for people to trust him in his vegan adventure. He wants the people of Quebec to come and try the food serves at Le Don out of curiosity, but come back because they will be charmed by the quality of the meals. Well, it worked for me!
Did you know? Statistics say that Canada has almost 3 million vegetarians.
-La Presse +
The ambiance
This small restaurant has a modern and chic decor aiming to "break the old negative image" too often associated with the followers of the vegan diet. Inside, you'll admire a giant graffiti-like mural showing numerous characters of The Looney Tunes and Disney's classics such as the Lion King's characters. As a 90's kid, I love it! The ceiling is covered with green plants which is very impressive. Overall, the ambiance and atmosphere is cozy but still chic without being too fancy. It's the perfect place to unwind after a day of walking around Old Quebec with your tour guide 🙂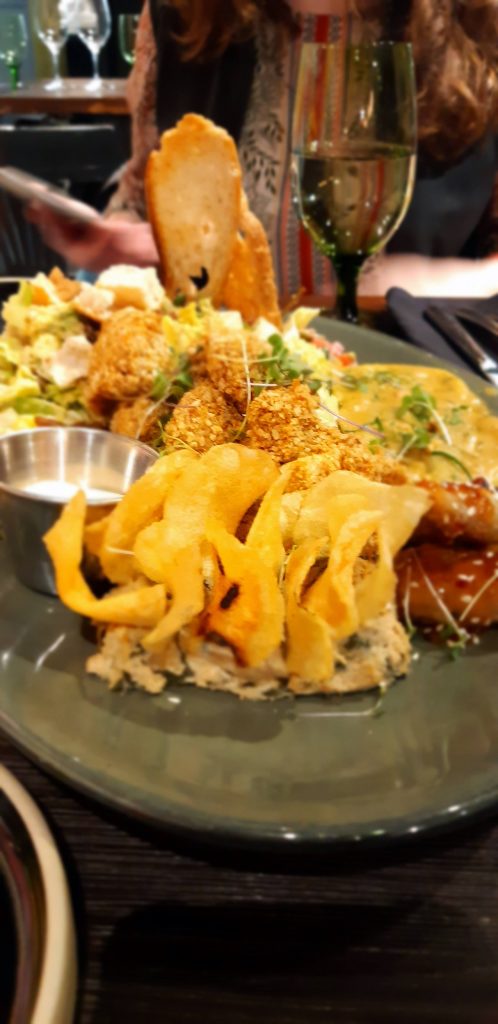 Delicious cocktails
If you simply want to sip a cocktail, they have you covered. Le Don offers many cocktails made of local spirits such as the famous and personal favorite Ungava Gin as well as a good selection of wines.
Looking for a memorable guided tour of Quebec City?
I'm not only the cliché of the foodie girl in her thirties who loves to try restaurants and who puts it all online. I'm also a licensed tour guide and I would love to show you around Quebec City!
Even if you are not vegan or vegetarian, I highly suggest you give Le Don a try. It is simply a delicious, local place I'm 100% you'll enjoy. I always encourage my guests to eat local and taste the unique favors of Quebec, why not doing it the vegan way?
Top Best Vegan Restaurants in Quebec City
We still need some improvement here… in my opinion. We have a few vegan restaurants in Quebec City but not much. Hopefully, we will have more in the years to come. However, the one we have, are worth the visit. Beside Le Don, here is a list of vegan restaurants (or vegan friendly places) around Old Quebec locals love:
A personal favorite: Bols et Poké
Although poke bowls are usually made with a raw fish base, a vegan variant is offered at Bols and Poké. This vegan poke bowl is called the Mahalo. It contains soba noodles, grilled tempeh, edamame, carrots, kale, ginger, coriander and more. A comforting option? A bowl of vegan ramen noodles, with its miso and tofu broth, is also added to the menu in winter. What more could you ask for? You can find Bol et Poké on St-Joseph Street in trendy St-Roch neighborhood.
What about vegan poutine?
Do you really think I was going to forget about Quebec's most famous dish: poutine? Of course not! I already wrote a blog post about the Top Best Poutines of Quebec City but I did not make much research about vegan poutines. For those of you who don't know what poutine is (we still love you), Quebec poutine is a meal consisting of french fries, fresh cheese curds and topped with hot beef and chicken stock gravy. It's far from being vegan, right? The dish was invented in the 1950's in a small city between Quebec City and Montreal ( two cities are still debating on who invented it first) and has long been associated with our cuisine. For many years, it was negatively perceived and mocked, and even used as a mean of stigmatization against the Quebecois. Eventually, poutine became celebrated as a symbol of Québécois cultural pride.
Quebec's poutine week
We even have a Poutine Week every year in early February! Restaurants from different cities across Canada make special poutines just for the Poutine Week. Poutine-lovers all over get a chance to discover these delicious creations and vote for their favorite ones.
Where can we find vegan poutines in Quebec City?
During the Poutine Week, you can find vegan poutines at Chez Victor, La Souche Limoilou and PoutineVille in St-Roch neighborhood. Otherwise, I highly suggest you taste Le Chic Shack's vegan version of this quebecois comfort food. It's not easy to find a vegan poutine in Quebec City but the good news is that this friendly and cozy restaurant is located just next to the famous Fairmont Château Frontenac! You simply can't miss it!
In conclusion…
If you are looking for more information about vegan restaurants in Quebec City, I suggest you visit Vegan Quebec website you'll find even more suggestions and recommendations about vegan restaurants in my hometown. Bon appetit!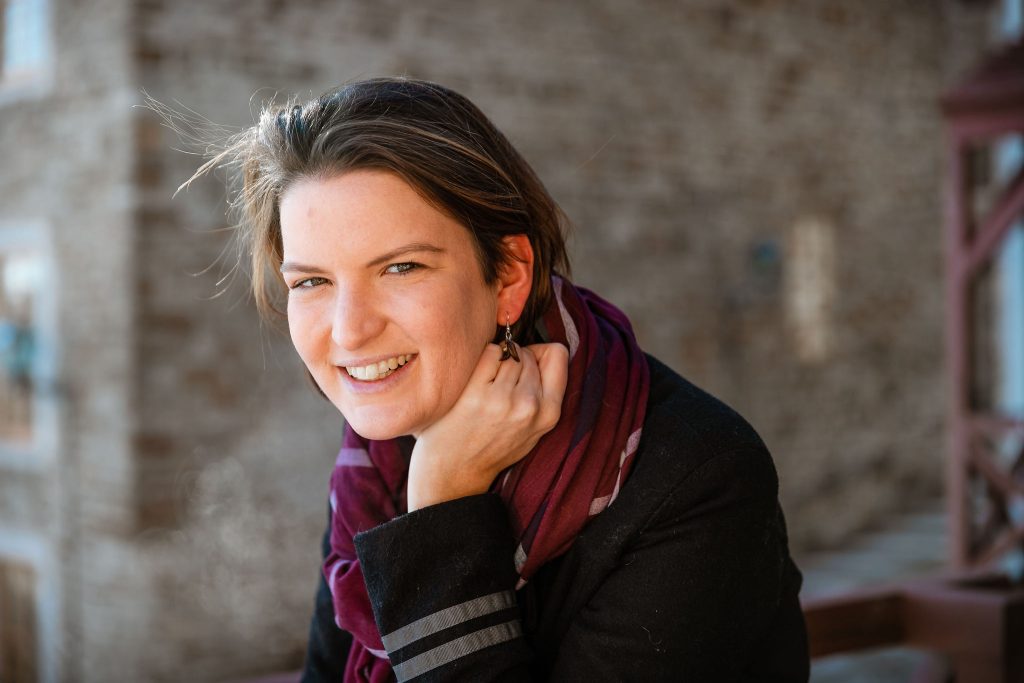 Marie-Pierre Lessard
Quebec City Tour Guide and Blogger
Will I be showing you Quebec City on a walking tour during your next stay here? I hope so! You can contact me and book a tour using the contact form below.
See you in Quebec City!
Your Might Also Like…