I'm 100% sure you want to get the most out of your trip (and your guided tour) in Quebec City. A prepared tourist, is a good tourist! Here are 5 travel tips for Quebec City from my tool box I prepared for you to help you plan your stay here. Enjoy!
1-Your tour is confirmed? Write down my phone number somewhere and bring it with you
Your smart phone may not work here in Quebec City and you can be out of data. Grab a good old pen and a piece of paper and write down my phone number. You never know what can happen on the day of the tour so it might be useful! You can also write down information about our meeting point and the time of our tour.
2-Learn some basic french
Yes, you'll have to face it. Quebec City is 95% French speaking. But that doesn't mean we do not speak English! In most restaurants and shops in the Old City, people will be happy to have a conversation with you in Shakespeare's language. However, never take for granted that a Québécois speaks English. We all had to learn English in school and, for most of us, we never speak English at home. Just a little Bonjour and Merci makes a HUGE difference and people will love your English accent!
3-Look at these wonderful posts I prepared for you on my blog
I have written several blog posts about things to do here in Quebec City, restaurants, pubs, etc. I also share tips and recommendations. Have a look!
4-Order free travel literature
Because good old paper still works well, Quebec City Tourism Office will be delighted to send you free information such as maps and the official tourist guide. So, why not?
5-Have a look at this check-list
Ready for our tour? Please read this checklist and be super-ready to have an amazing tour!
Voilà! You're all set!
That was my 5 travel tips for Quebec City! If you have any question about our upcoming tour or you need help planning your trip in Quebec, do not hesitate to contact me, using the contact form below. I'll be happy to help you!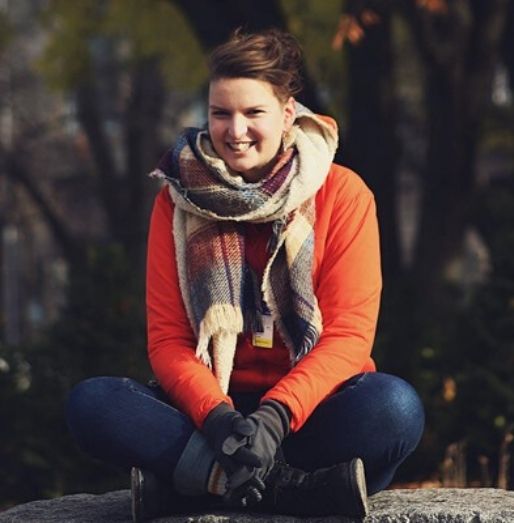 Marie-Pierre Lessard
Quebec City Tour Guide and Blogger
In 2015, I created my own tour company, Nomad Tours Quebec. I offer private guided tours of historic Quebec City. Let me show you my city!