Traditional food of Quebec is as rich, vibrant and diverse as the province itself. The strongest influences on traditional Quebec cuisine come from France, British and Ireland, as they are the three largest ethnic groups in the province.
Also, many aspects of Canadian First Nation cuisine have also had a significant impact on Quebec cuisine. Other European influences on Quebec food include German and Italian, especially around Montreal.
Is Quebec and French food the same?
On my tours, it sometimes happen that my guests believe that French and traditional food of Quebec are the same. As you will learn on my walking tours, Quebec City was a French colony until 1763 when it became a British colony for over a hundred years. So yes, we do have some French influence. It is true that Quebecois enjoy eating crêpes, baguettes, good cheeses and croissants… just like everyone else! Quebec has its own cuisine, expertise and brilliant chefs. Is British and American food the same? Of course not!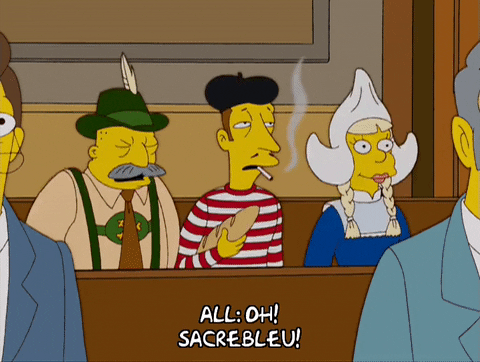 Top 5 most traditional foods you must taste in Quebec
1-The world's famous Poutine
Poutine is the unofficial national dish of Québec. I would not say it's the most traditional food of my province, but it surely the most known and famous one! It is a meal consisting of French fries, fresh cheese curds and topped with hot beef stock gravy. Even if many restaurants have their own version of it, poutine will always be the ultimate comfort food.
The Best Poutine in Quebec City
Everyone has their own opinion on the subject. For the purpose of this article, I will focus on Old Quebec and its surroundings. Let me share with you my personal favorite top best poutine in Quebec City.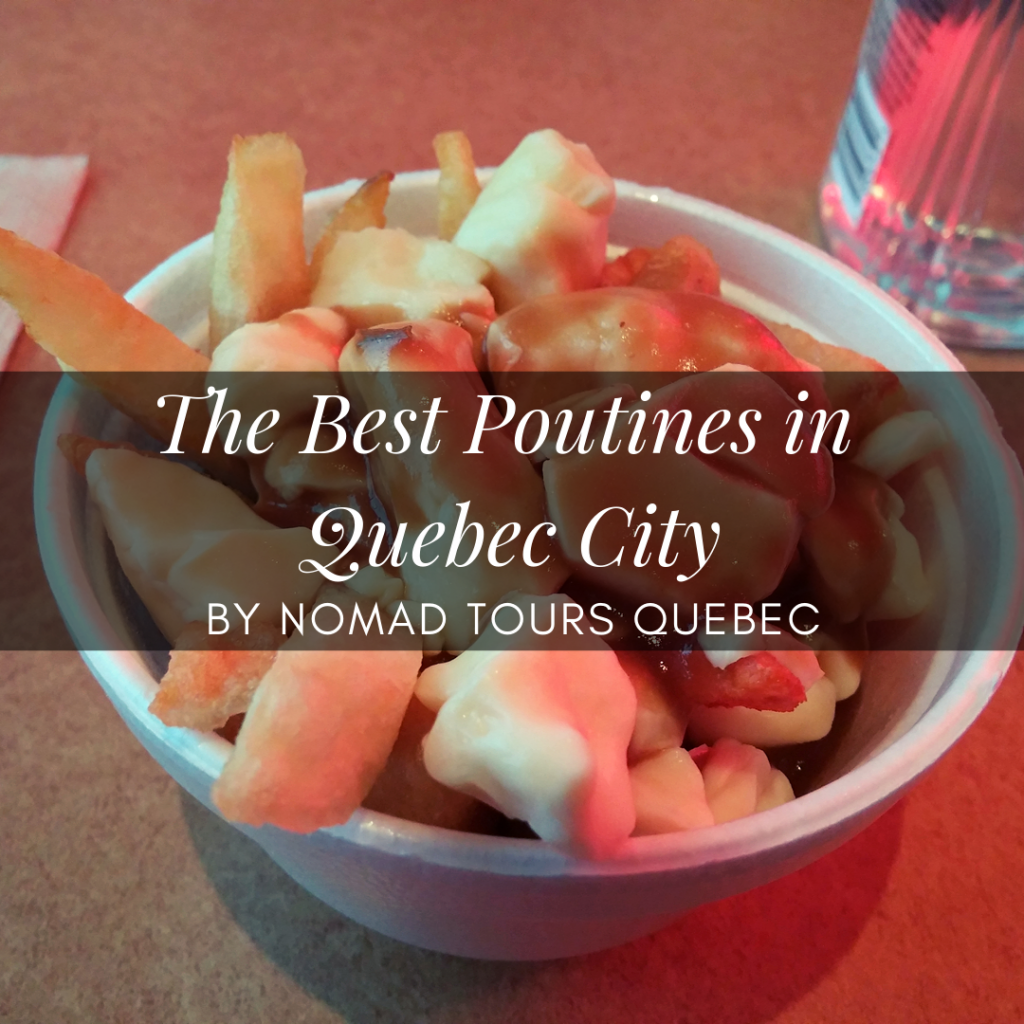 An excellent way to taste both the traditional food and culture from Quebec is by visiting a sugar shack! Although most quebecois go there during the maple sugar time (in late winter) most sugar shacks around Quebec City are open year round. My favorite?L'Érablière du Chemin du Roy, about 20 minutes from Old Quebec.
2-Baked beans (fèves au lard)
A traditional dish consisting mainly of beans and pieces of pork, slow-cooked in an earthenware dish or in a slow cooker. Several variations exist, but the most popular version is made with maple syrup. My tip: go to a restaurant where they serve breakfast or brunch, they will have baked beans! For example, this traditional food of Quebec is served with a smile at La Buche on St-Louis Street.
3-Meat pie (pâté à la viande) or tourtière
A ground beef pie with potatoes with a top and bottom crust. My mother cooks the best! Just like baked beans, meat pie is very common in a traditional breakfast or brunch. Also, meat pie is a traditional part of the Christmas réveillon (Christmas Eve) and New Year's Eve meal. The most delicious meat pie can be found at Le Buffet de l'Antiquaire in the Old Port.
4-Sugar pie (tarte au sucre)
Among traditional food of Quebec… we also have dessert! Sugar pie are filled with a mixture of cream, flour, egg, and brown sugar, which is sometimes replaced with maple syrup. As a result, it is very sweet! My favorite sugar pie in Old-Quebec is at Café Chez Temporel with one of their delicious coffees. It's also common to see this dessert in a grocery store.
5-Pea soup (soupe aux pois)
Finally, pea soups are thick and consist of dry yellow peas, salt pork, and sometimes vegetables. L'Érablière du Chemin du Roy makes some very good pea soups! As you can see with this list, traditional Quebec food is rich and full of calories. Our ancestors probably needed those calories to survive through winter. You can also buy a can of this soup at the supermarket and bring it back home.
Learn how to make Pea Soup: a classic of Quebec's cuisine!
Sounds Yummy?
Quebec Food is more than these delicious 5 dishes! During your vacation here, I'm sure you'll be amazed by how my city is historical, has unique culture, but is also a real foodie destination.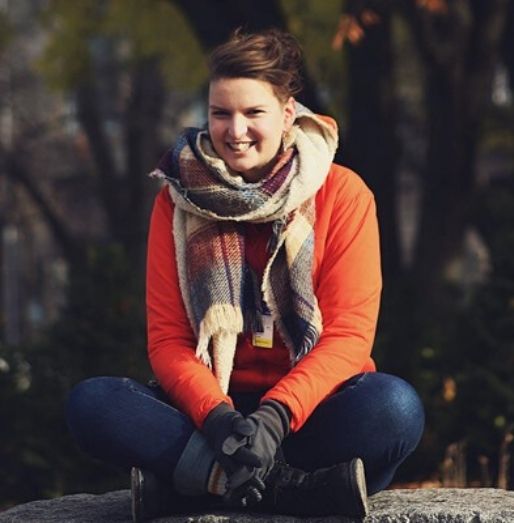 Marie-Pierre Lessard
Quebec City Tour Guide, Business Owner and Blogger
Will I be showing you around on a Quebec City walking tour during your next stay here? I hope so! You can contact me using the contact form below. I'll get in touch as soon as possible. See you in Quebec City!
You Might Also Like…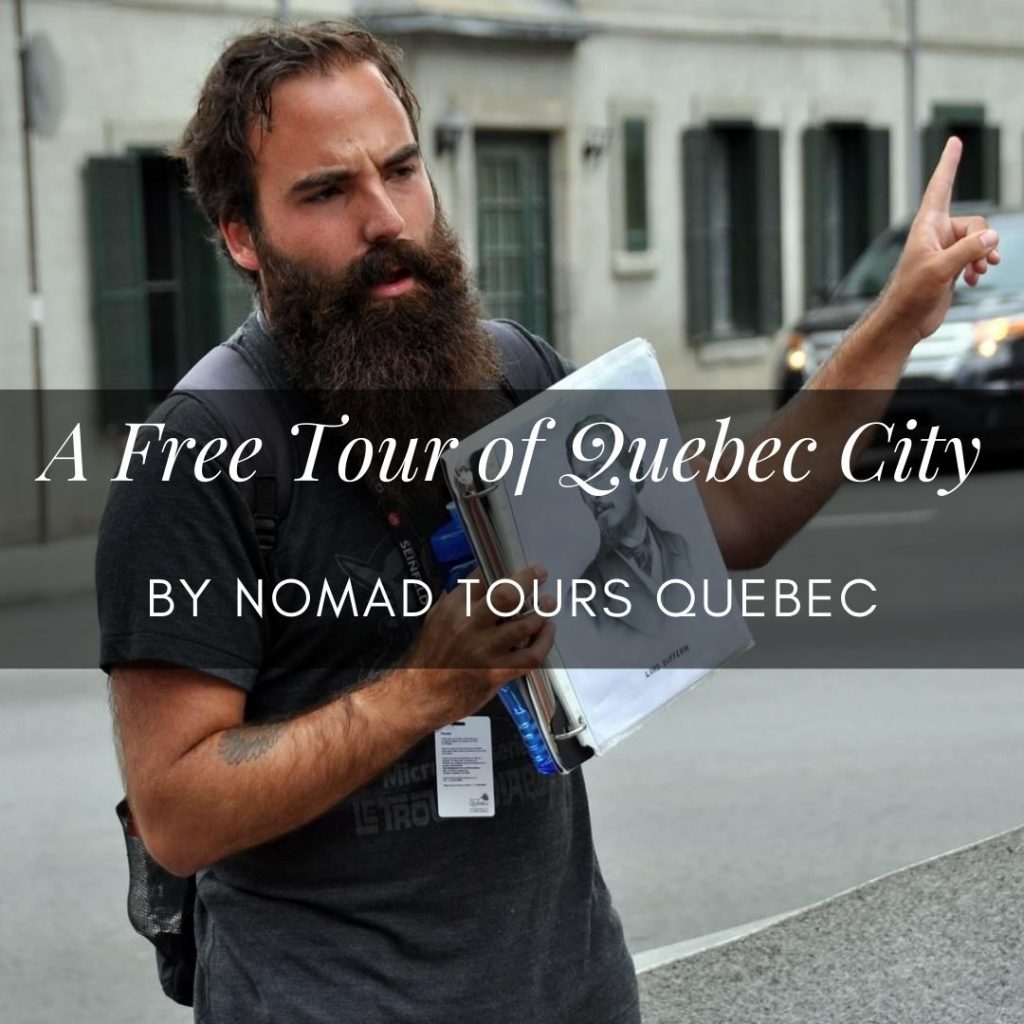 Samuel Dubois, a young and energetic Quebec City tour guide, is the owner of A Free Tour of Quebec City and has been leading Quebec City free tours through the…