Having the Afternoon Tea at the Fairmont Château Frontenac is a very popular tourist activity here in beautiful Quebec City. To be honest with you, as a Quebecoise, I have never really been attracted to this Tea thing. It is not really in our French-Canadian culture to have afternoon tea. I only started to learn more about it when I started as a tour guide. I learned that this afternoon tea was offered to cruises ship passengers as a shore excursion. At first, I though it was a gimmick for tourist. As a visitor, who would want to do an activity that locals never do? For me, it was a bit like looking for the best French baguettes in Tokyo. It just did not make sense for me.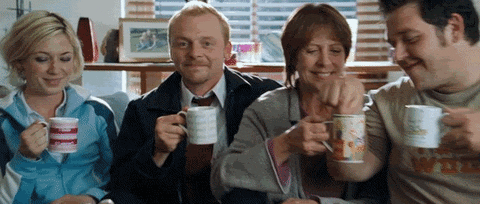 Early January, I was invited to join some of my tour guide colleagues for the Afternoon Tea at Chateau Frontenac. It was an invitation from a local destination management company and conference organizer called JPDL Quebec. I work for them a few times a year. Among from guiding, working for JPDL gives me the chance to try new things such as bringing a group to do various activities such as golf, biking, and my favorite… white water rafting (because I get to actually do rafting with the group!) Every year, JPDL invites their team of tour guides for a special activity. Instead of having a formal Christmas Party, JPDL prefers to make us feel like tourist in our own town and try a different activity every year. I love this idea!
AFTERNOON TEA HISTORY
The celebrated habit of evening tea started in 1840 in England when the seventh Duchess of Bedford grumbled of "having that sinking feeling" around 4pm. At the time it was common to take just two meals daily, breakfast, and supper at around 8 o'clock at night. The seventh Duchess of Bedford started to arrange tea with bread, butter and cake to her room to give her back energy for the rest of the day. Before sufficiently long, she welcomed her companions to appreciate it with her. By the 1880s, evening tea had become a high design occasion served with silver tea kettles, fine linens and teacups, and high quality teas
A Real Foodie Experience in Quebec City
When we arrived at the Chateau Frontenac, we made our way to Place Dufferin on the lower level of the hotel. We were greeted by the friendly staff of the Chateau. They kindly explained how they were going to proceed with our Afternoon tea activity. First, we were serve a seasonal glass of kombucha and some fresh fruits. Then , we choose from a wide variety of high quality Lot 35 teas as well as traditional scones served with jam and homemade devon cream. I personally choose the Grand Bazaar Spice tea. It's a Black Tea from Sri Lanka, India and Kenya. This tea has a rich scent of cardamom and heady aroma of cloves and cinnamon. It also has orange pieces for a touch of citrus. Delicious! It reminded me of mulled wine served during our Winter Carnival.
The Classics
A few minutes later, our waiters served us some afternoon tea classics: cucumber sandwiches, mini-hamburgers, shrimps and various amuse-bouches. Everything was so flavorful! Right when I though that our service was over, our waiters served us the Chateau's signatures mignardises. WOW! I guess I was wrong at the afternoon tea at Chateau Frontenac… I was blown away. Much more than I thought. I think it was fun to try all these delicious foods and tea but to also feel like a princess for a moment!
Did you know? The very first tea shipment to arrive in Canada was imported by the Hudson's Bay Company in 1716 and took over a year to show up!
If you are like me, you are going to love the colorful tableware that reminds me of Alice in Wonderland. Their porcelain tea service has been custom-made for them in London by William Edwards to commemorate the Chateau Frontenac 125th anniversary. It is available at the Fairmont store, along with all their teas. What a great souvenir ton bring back home!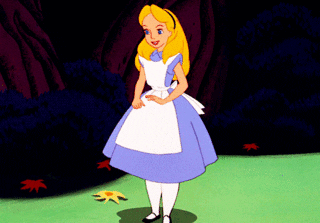 DID YOU KNOW?
You can make your Afternoon Tea experience even more delightful with a glass of champagne!
About the Chateau Frontenac
The Château Frontenac, with its Chateau -castle- architecture that remind the Chateaux of the Loire Valley in France, opened its doors to guests in 1893 and was immediately named one of the finest hotels in the world. Originally consisting of 170 rooms, the Chateau Frontenac has been trough several expansion projects including its main tower. Today, the imposing structure has 611 newly restored guest rooms and suites.
Chateau Frontenac during war time
For more than a hundred years, tea at the Château Frontenac has made the hotel's reputation. Most major events held at the Chateau were festive. However, most people don't know that one of its most important gatherings was the meeting of the Western allies during World War II. Indeed, the Quebec City was one of the safest places for Allies to meet during the Second World War. It is during this important conference that the Normandy Landing was planned. I like to talk about this historical event on my Quebec City tours because I know that most people, even from Quebec City, don't know about it. It is even more important because thousands of Canadians were involved in the Normandy Landing.
The First Quebec's Conference
In August 1943, British Prime Minister Winston Churchill, United States President Franklin Roosevelt, and Canadian Prime Minister William Mackenzie took over the entire premises for a war summit known as "La Première Conférence de Québec" (First Quebec's Conference) that included more than 700 diplomats and staff. The Second Conference (help in mid-September 1944) was about the reconstruction of Europe after the end of the Second World War. The regular routine of the hotel was greatly interrupted by extreme security during the Conferences, but the teatime ritual continued with full afternoon teas prepared for 200 each day at 4:00. Now you see how historical the afternoon tea at the Chateau Frontenac is!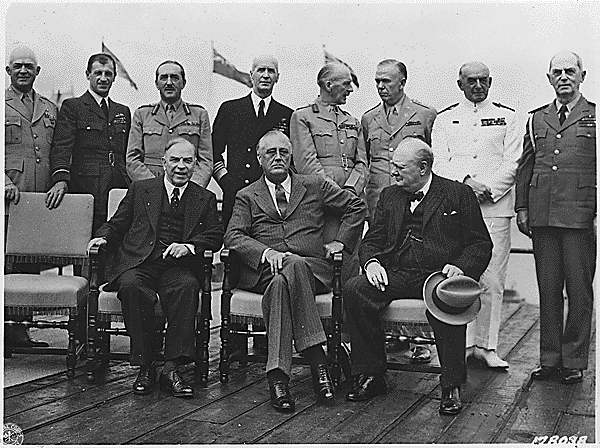 How much does it cost to have the afternoon tea at the Chateau Frontenac?
Teatime at the Chateau Frontenac costs $55 CAD per adult, taxes and service extra. There are special prices for children.
In conclusion
Now that you know all about the afternoon tea at Chateau Frontenac, should you give it a try? Is it a must-do in Quebec City? Is it worth it? Here are my thoughts…
Reasons NOT to book the Afternoon Tea at the Chateau Frontenac
If you are looking for a budget activity or travelling with kids… maybe not….The fare is $55 CAD per person so it might not fit every traveler's budget. If you are looking for a traditional activity (the one that locals actually do)… than no… the Afternoon tea is not part of the French-Canadian Culture. Sorry.
Reasons why you should book
If you are looking for a foodie and relaxed activity away from bustling Old Quebec, than YES! If you want to treat yourself and feel like a princess (or prince), than YES! If you are not staying at the Chateau for the night but still want to feel the "chateau" experience… YES, do book! Overall, I say YES to this activity. I think it's memorable, fun and unique. It's tour guide approved!
Will I have the chance to show you around on a Quebec City Tour?
My name is Marie-Pierre Lessard , I'm a Quebec City Tour Guide, Blogger and Tour Company Owner. Let me show you Quebec City!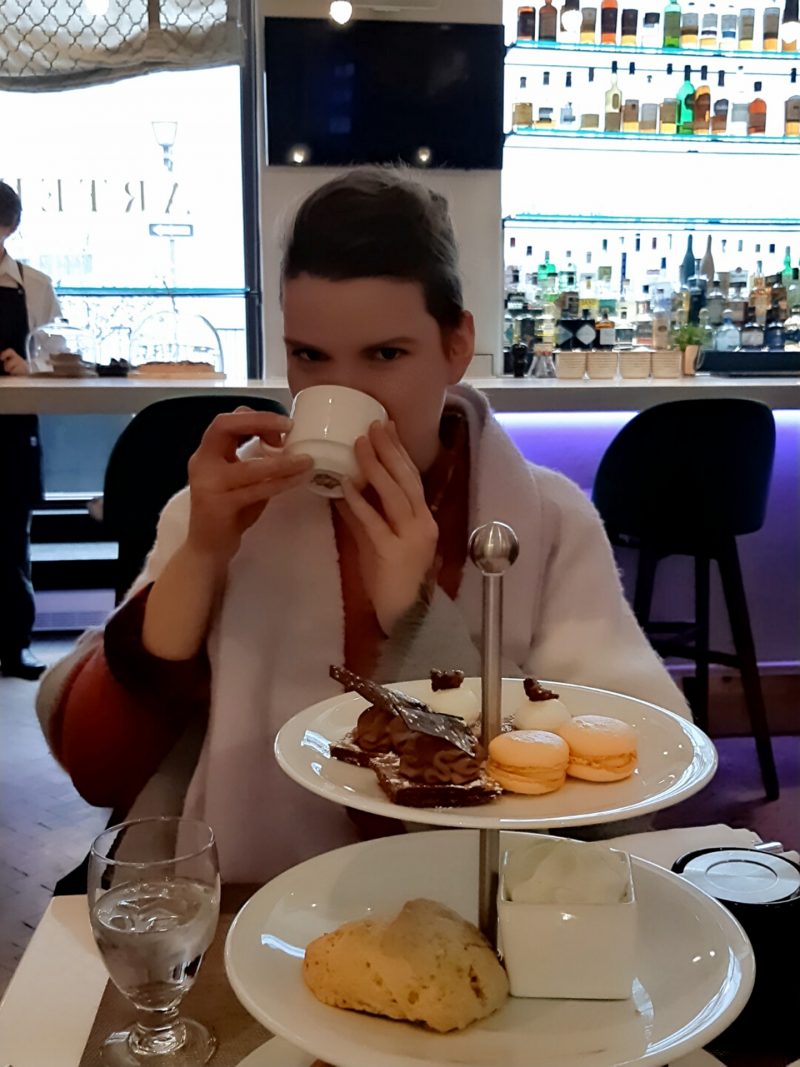 You Might Also Like…